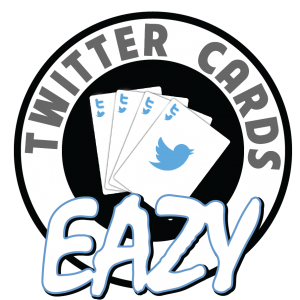 Eazy Twitter Cards is a WordPress plugin that extends the Advanced Custom Fields plugin to include custom fields for Twitter Card metadata on posts. You can now easily add information to populate the Twitter Cards you desire including: Summary, Summary Large Image, Photo, Product, App, Gallery & Player.
Getting active engagement for your content through social media channels can be one of the most challenging aspects of running your website. Tweets with Twitter Card metadata are much more likely to get clicked on and viewed than tweets without the metadata.
Eazy Twitter Cards gives you the option to select the type of Twitter Card you want to create, and then provides you with the custom fields to add the proper metadata for your selected card type.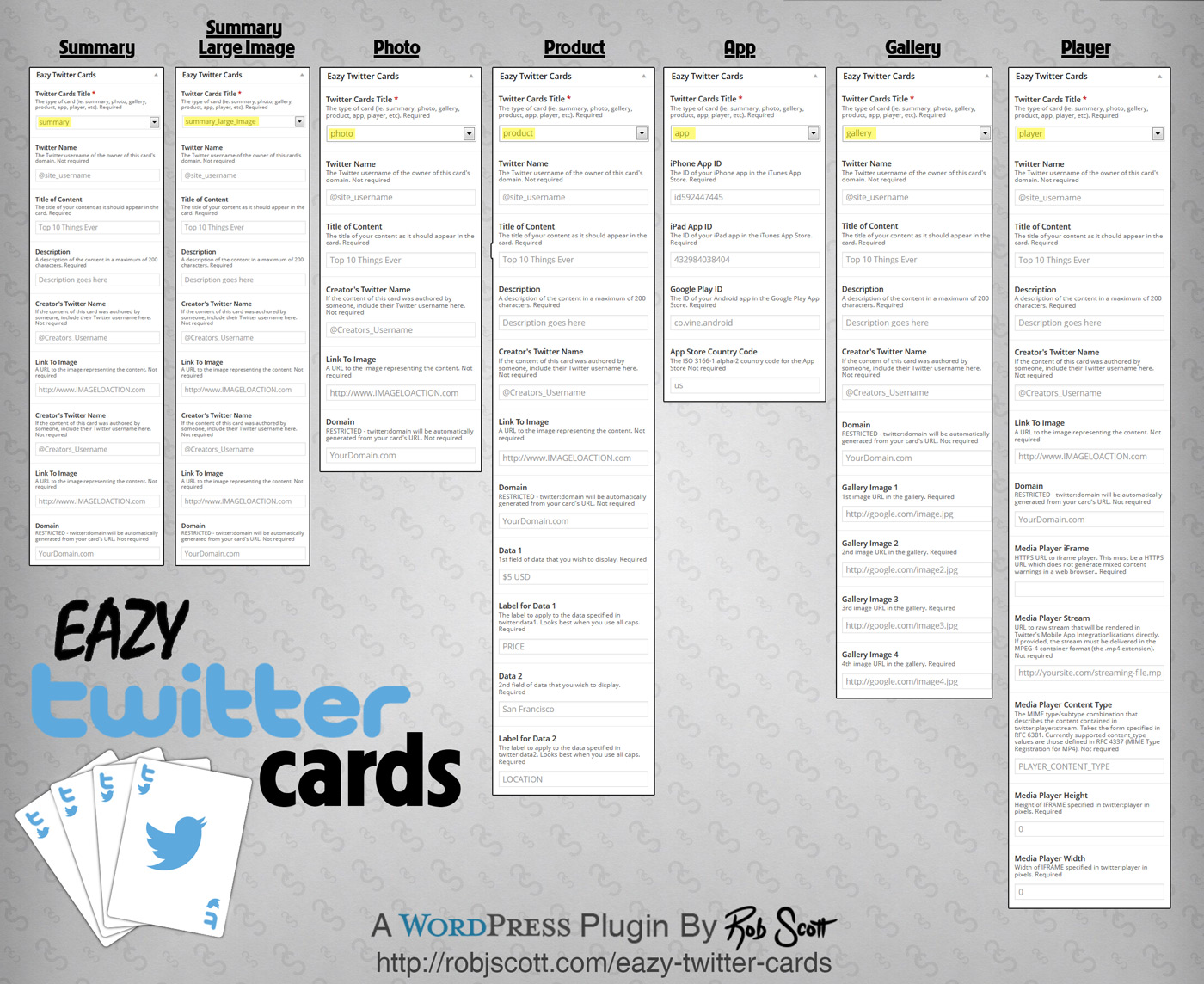 How To Install
1. Install Advanced Custom Fields by Elliot Condon
2. Download & Install Eazy Twitter Cards Plugin
3. Activate Plugin
4. Use post interface to set Twitter Card Metadata
5. Verify Twitter Card with the Twitter Card Validator.
6. If the Twitter Validator asks to validate your account, follow the steps provided by Twitter.
F.A.Q.
How can I make sure my twitter cards are working
You can view the page source for the post and seach for "twitter:" to find the metadata. You can also verify Twitter Card with the Twitter Card Validator.
What version Advanced Custom Fields do I have to have?
I have tested this on version 4.
Changelog
== Compatibility ==
This add-on will work with:
1. Advanced Custom Fields version 4 and up
2. WordPress version 3.8 and up
== Changelog ==
= 1.0.0 =
* Initial Release.
== Upgrade Notice ==
= 1.0.0 =
First release.